Data Security - GDPR
How to guarantee compliance with GDPR?
---
GDPR and data security
As you probably already know, GDPR was approved and will take effect from May 2018. These new regulations have arrived at a time when the volume of data being collected is exploding with the increasing risk of security leaks.
Do you need a quick reminder on GDPR?
What is it?
Which companies will be affected?
What are the consequences of not adhering to GDPR?
You can find the answers to these questions on our GDPR page
The architecture of information systems is increasingly stretched with the growing use of SaaS applications, NoSQL and SQL databases, ERP, servers and online applications to name a few. These are in turn, are creating a complex relationship between both internal networks and Cloud services. With data being at the heart of the information systems of today and tomorrow, the stakes are high.
---
Challenges
Meeting the requirements of the new regulation is not only important for the use of client data but also for implementing a data loss protection (DLP) scheme and documenting these new data processes. There are some advantages of conforming to the new regulations, such as renewed client trust and greater visibility, protection and control of your Information System which will help you face the growing threats.
How do I secure my data and become compliant?
It seems that the European Commission is committed to enforcing the new regulations, visible from the sanctions they are imposing and by encouraging the RSI to start the transformation as soon as possible.
How will my company affected?
Is my company ready?
How developed is my Information System with regards to data leakage?
What can I do to become compliant?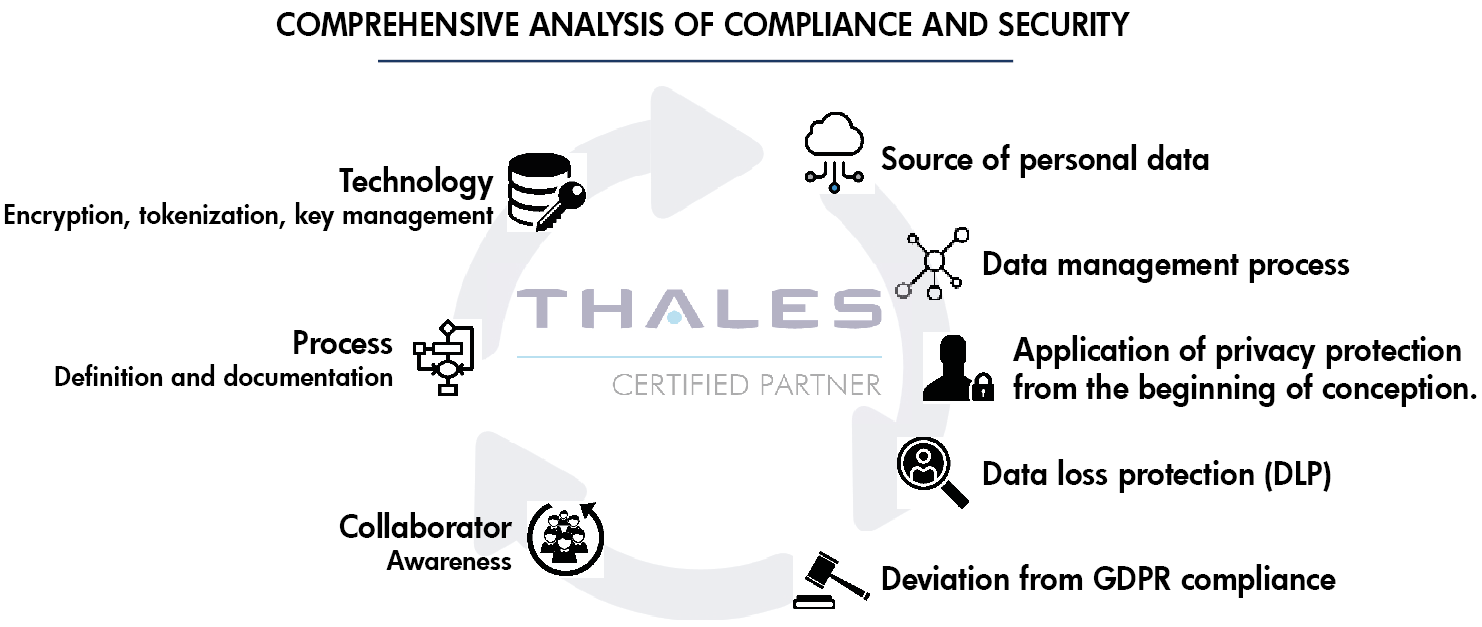 To help you answer the above questions, we at SSL247® have combined our expertise with that at Thales e-security in order to offer you a tailor-made service.
---
Would you like to know more on how to navigate these challenges?
Download our free guide below.

---
We at SSL247® can offer you an audit of your business and suggest enhanced security solutions which will be compliant with the new regulation
To find out more about GDPR, data protection and compliance methods, contact one of our accredited consultants now on:
+353 1 525 5930
sales@ssl247.ie