DigiCert
Secure Site Pro EV with SAN
Get the absolute best in SSL and boost your sales with the DigiCert Secure Site Pro EV certificate. Quite simply, there is no better SSL certificate in the world today.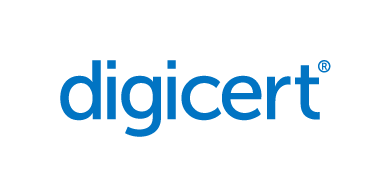 EV certificates have been found to boost sales and conversion rates, paying for themselves time and time again.
---
Benefits and features
A free Norton Seal and seal-in-search technology, helping you stand out from your competitors in search engine results
Unlimited free replacements and reissues
Receive ECC encrypted SSL with encryption that is 12 times stronger and requires far less bandwidth - perfect for mobile devices.
Works universally with all browsers, mobile phones and devices
$1,750,000 warranty
Save time and money by buying for several years! By buying for 2 years, you spend less time managing your certificates and your cost per year would drop from € 1,339 to N/A
Unrivalled customer service, including a free security assessment and an SSL recommendation tailored to your business' needs. Plus our 30-day money back guarantee and other benefits exclusive to SSL247® customers.
Contact us to find out more
---


Thanks to Seal-in-Search technology, DigiCert's Norton Seal will be displayed next to your url in search engine results.
---
Includes new Vulnerability Assessment
All our DigiCert SSL certificates now come with a built-in Vulnerability Assessment as standard. Strengthening your website's security, the Vulnerability Assessment identifies and quickly fixes the most critical vulnerabilities that could be exploited by hackers. This, added to the many other outstanding security features from DigiCert, will give you the most secure SSL solution in the world today. Contact us to find out more.
The RSA, DSA and ECC hybrid solution
Your customers and visitors can now experience safer and faster sessions for no extra charge. DigiCert Secure Site Pro EV have rolled out a new form of cryptography – Elliptic Curve Cryptography – at the end of 2013, it is 12 times stronger than its predecessor – RSA cryptography – where a 256-bit ECC encrypted SSL is equivalent to a 3072-bit RSA. ECC encrypted SSL also has shorter key lengths and consumes less bandwidth – perfect for mobile devices.
Furthermore, an ECC encrypted SSL from DigiCert combines ECC with RSA or DSA – another new cryptography method – for multiple layers of SSL encryption and higer compatibility rates.
Call us today for a FREE no-commitment consultation and more information regarding encryption methods available, alternatiely visit our ECC dedicated page to find out more about ECC. You can also download the ECC fact sheet created by our partner DigiCert.
---
SSL247® are official experts on the Secure Site EV certificate
Find out if your business needs the SymDigiCert antec Secure Site Pro EV certificate by speaking to one of our accredited - and very friendly - SSL consultants today.
Download our PDF Case Study: How DigiCert EV Certificates brings confidence and more revenue to your customers
---
Need impartial SSL advice before buying?
We are Europe's leading SSL consultants, and our SSE/SSE+ accredited experts are here to provide you with impartial SSL advice and an outstanding range of SSL certificates for your business.
+353 1 525 5930 (London Office)
sales@ssl247.ie
We're sure you'll be pleased with our service. We get lots of compliments on it - and, perhaps the best compliment of all, we get lots of new customers purely from word-of-mouth.
Need more info about SSL? Have a look at the SSL certificates section of our Knowledge Base.