DigiCert
Secure Site EV
Extended Validation is the most trusted sign of online security – one 93% of online shoppers want to see.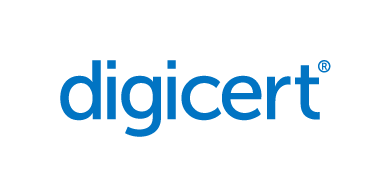 With the DigiCert Secure Site EV certificate, EV, coupled with the DigiCert brand, it will boost your customers' confidence to the max.

Extended validation activates the 'green bar of trust' in your customers' browsers.
Benefits and features
Extended validation - consumers' preferred sign of online security
Worldwide trust and recognition of the DigiCert name
Seal-in-search technology, making your business stand out in search engine results
Free Norton Seal – the site seal that consumers want to see
Free daily malware scanning, protecting your customers and your reputation
Up to 256-bit SSL encryption
Vulnerability Assessment, strengthening your site's security
Unlimited reissues, free
Universal compatibility with all browsers, mobile phones and devices
$1,750,000 warranty
Exclusive extras from SSL247®, including a SSE+ accredited account manager, our 30 day money-back guarantee and a MySSL® account
Save time and money by buying for several years! By buying for 2 years, you would spend less time managing your certificates and your cost per year would drop from € 888 to N/A
This certificate's Seal-in-Search technology will drive new custom to your website from search engines by displaying the Norton Seal next to your url in search results.
We are official DigiCert experts, here to help
We are proud to have a team of SSE and SSE+ accredited experts to share their knowledge and expertise on DigiCert's web security solutions. We're a friendly bunch too, who pride ourselves on our customer service. Why not get in touch today – and find out if the Secure Site EV certificate has all your security needs covered?
The new Vulnerability Assessment and you
All our DigiCert SSL certificates now come with a built-in Vulnerability Assessment as standard. This must-have feature will quickly identify your website's most critical vulnerabilities - the ones that could be exploited by hackers.